Leaders' encouragement and regards
The fast development of Shifeng group make the Party, national and government leaders well noted and care. Many leaders come to visit the company, inspect products and comment really appreciation and eager expectations.
Leaders came to visit and inspect Shifeng group:
Former the Party and national leaders: Hu Jintao, Wu Bangguo, Zeng Qinghong, Wu Guanzheng, Wang Zhaoguo, Tian Jiyun, Wang Lequan, Wei Chuanzhong, and
Present the Party and national leaders: Zhang Gaoli, Li Jianguo, Sun Chunlan, Wan Gang, Wu Aiying, Jiang Daming and so on.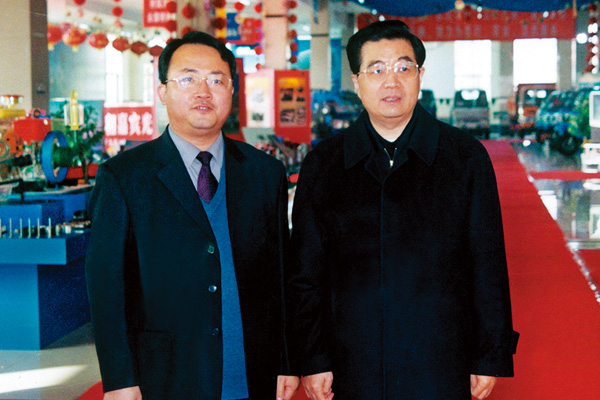 On December 13, 2003, Mr. Hu Jintao, the general secretary of the CPC Central Committee, national president and CMC Chairman inspects Shifeng group accompanied by the provincial, city and county leaders. He very appreciated and appraised Shifeng group's outstanding contribution to agriculture. When visiting Shifeng group exhibition hall, agriculture equipment industry park and agriculture vehicle industrial park, he is very kind to shake hands and talk with worker in the workshop. He listened to the work report made by Liu Chengqiang, the general manager and wish Shifeng group a good future. He said "as a company of traditional industry, Shifeng has to take part in the market competition and make sure more and better than others". "Shifeng develops very fast, has very good prospect and great potential. Shifeng must keep grasping innovation and management to create better future!"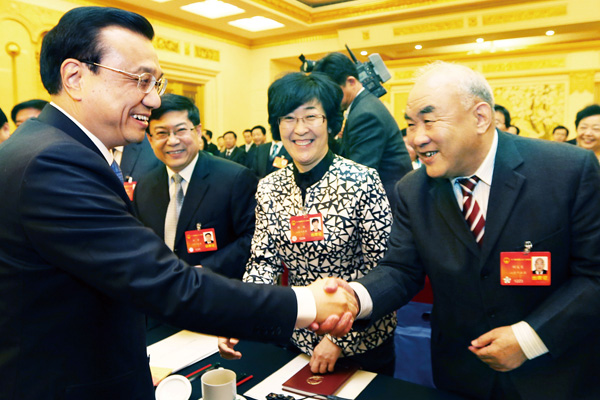 On March 6, 2014, Mr. Li Keqiang, committeeman of the Political Bureau of the CPC Central Committee and Premier Minister of National People's Congress, warmlly shakes hands with Mr. Liu Yifa, the Party secretary and chairman of Shifeng group during participating in the deliberations of Shandong representatives team of the second session of the The twelve National People's Congress.