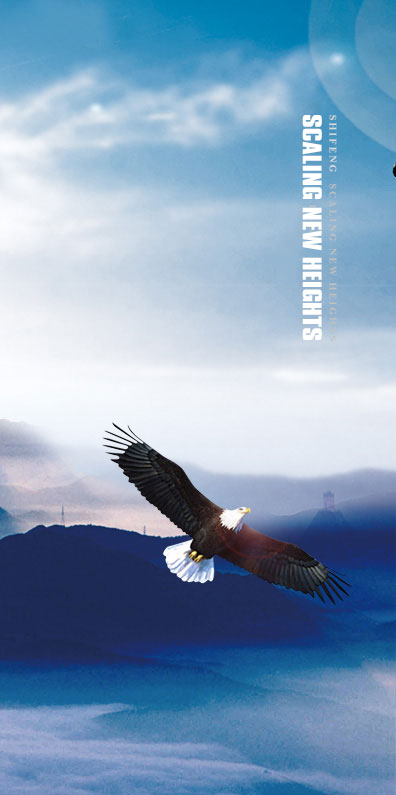 ● Basic values
To be practical, strict, civilized and more better
● Development Strategy
1, Development prospect: To be famous in China and the world.
2, Development mission: To benefit user, staff and the society.
3, Product positioning: Transport machinery
4, Development concept: Big development is difficult, Small development is more difficult and no development is most difficult.
5, "To create famous brand and top position" is the eternal objective of Shifeng group.
6, Development of Shifeng Group bring dignity to every staff.
7, Relationship between leaders and staff: Close link like flesh and blood and Deep feeling like fish and water.
8, To increase transition and upgrading of traditional industries, and speed up development of new strategic industries.
● Advertisement
Shifeng Shifeng, Running on every road
● Human resource development concept
1, To love motherland, to love Shifeng and to love job.
2, Basic rules of managers (engaged in business management):
To work hard, be fair and honest, selflessly for public interest, good at work, capable and efficient, first to set a sample by own action.
3, Manager (engage in business management personnel) work principles:
To focus on study, bravely practice, negat self, upgrade standard, make system better, innovate management, be cooperative, train talents, develop technology, to grab the market, strive to benefit and create development.
4, Staff quality rules:
To be strong in politics, fine in business, upright in behaviour and usually update concept.
5, Work standard: The highest standards of the industry is the minimum request of Shifeng.
6, There is nothing can not be completed, but people who can not get it done.
7, Everyone is in charge of everything and everthing is charged by everyone.
8, Everyone is a talent.
9, One has to look for a job tomorrow if he is not working hard today.
10, Insurance does not ensure the business safe but dangerous business should have insurance.
11, One must have not only ability to complete work, but also morality of good human.
● Quality concept
1, The output is money and quality is life, one can not ask for money more than life.
2, Top quality management project
3, Red management project
4, Firstly To hit the one who hit the bowl of Shifeng.
5, To make top quality product and the first in the industry.
6, The market is the final standard to test the quality of products.
7, The quality of circular ring (quality conservation law): The end user decide our destiny, the quality of product decides the user's choice, we decide the quality of our product so our own destiny in our own hands.
8, Quality policy: To ensure product quality with technology and equipment and to promote product quality with technology.
9, To improve quality of staff with a small step is a big step forward to Shifeng development.
10, To insure product quality by work quality as bad quality work is just useless.
● Science and technology concept
1, To transform traditional industries with new and high technology.
2, To move always a step faster than Competitors.
3, Integration strategy of high differency and low cost.
● Marketing concept
1, User's request first, the distributors' interest first and Shifeng group second.
2, To satisfy the user, make company resting assured and family happy.
3, To move around the market, follow the market, and change with the market.
4, The market will keep running without Shifeng but Shifeng can not run out of market.
5, To dispatch vehicles is a order.
6, To be user's God.
7, The market is always infinite for an enterprise.
8, The value of the enterprise is to create customers.
9, Product required by the market is a good one.
● Basic management idea
1, 4 "not to be soft": Not to be soft to grasp safety, not to be soft to grasp quality, not to be soft to grasp worksite and not to be soft to grasp corruption.
2, To set up 4 system: To implement promises system, to strengthen the operation system, to improve supervision system and to form trust system.
3, To tell the truth, do practical work and report actual numbers.
4, Safety first, quality first, market request first and staff's benefits first.
5, One with money may lose it but one without money can lose nothing.
6, To do is to liberate own ideas, not to do is that ideas are not liberated.
7, Safety first and production second, safety first and service second
8, The enterprise with more characteristics is stronger to protect itself.
9, It is high level to find problems, awareness to expose problems and ability to solve problems.
10, Do not make big money (to maintain a reasonable profit).
11, Solemn promise of Shifeng staff : I complete well the work I can do. I take good care of the things I can. To work hard just can correctly comlete the work but to work with heart can get work well done.